3D plans to fit out your dressing room and storage
Do you want to get an idea of your future wardrobe to be sure you can store your clothes and accessories?
Not sure if it will fit perfectly into your bedroom? You hesitate on the space available in your room to integrate a central island dedicated to your accessories?
Our gallery presents dressing and storage plans made, from floor to ceiling, by our architect with our 3D plan tool available on Kozikaza.
You too can model your functional dressing room with the 3D plan tool available online, it is free!
IlianaInterior designer at Kozikaza
Modern walk-in wardrobe with atelier windowAligned on a single wall, this modular walk-in wardrobe combines wardrobes and functional shelves. In addition, there is a mirror, perfect for try-ons and an atelier window to separate the dressing room from the bedroom while retaining natural light.
+
-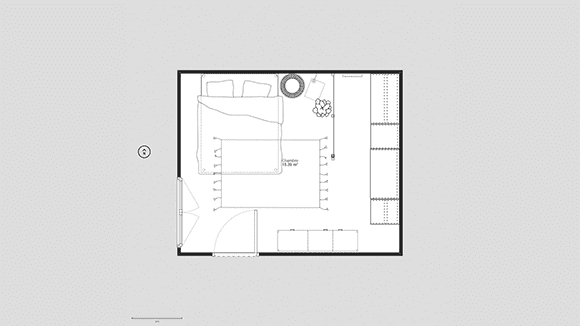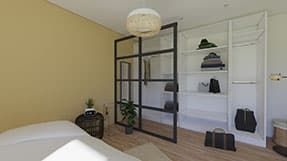 IlianaInterior designer at Kozikaza
Small walk-in wardrobe with curtainsSimple but effective, this integrated linear dressing room juggles between practicality and discretion in this small room. Practical, it is composed of multiple shelves and a wardrobe on 2 floors. In addition to adding a touch of style, the curtains make it possible to elegantly conceal the disorder without partitioning the space!
+
-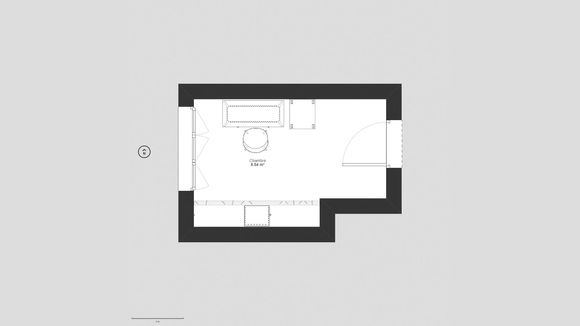 IlianaInterior designer at Kozikaza
White and wood wardrobe with niche in a hallInstalled in the entrance hall, this white and wood closet in a Scandinavian style offers a really optimized storage space. It is composed of low storage units, practical for children, and high cupboards. The strong point of this composition is its wooden niche with a seat, ideal in this passageway room.
+
-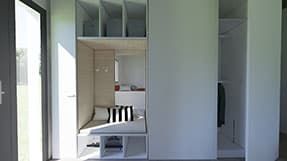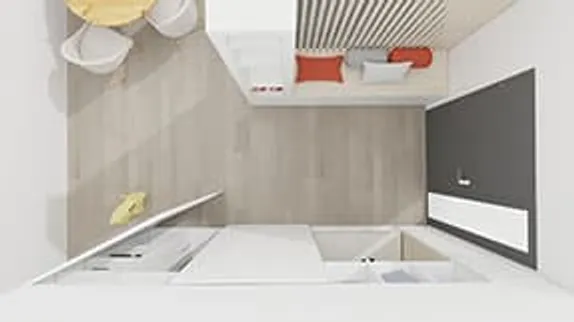 IlianaInterior designer at Kozikaza
Contemporary wardrobe with sliding doorsThis linear dressing room opts for sliding doors, ideal for optimising the space available in this hallway entrance. The decorative extra? The contemporary black lacquered glass doors.
+
-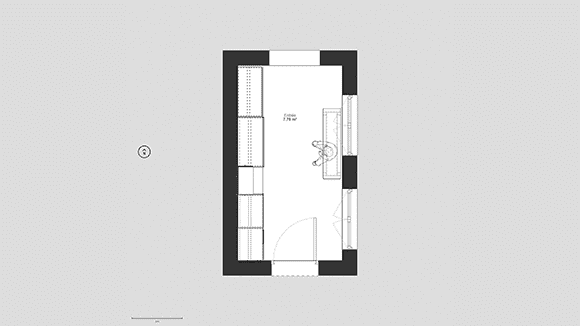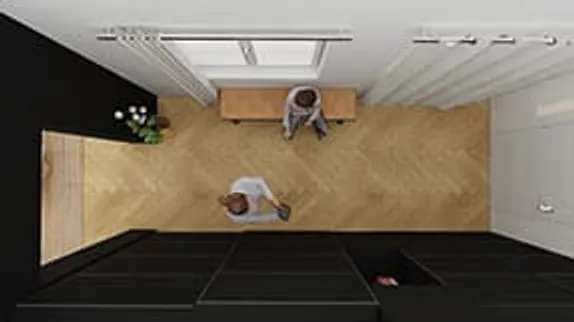 IlianaInterior designer at Kozikaza
L-shaped wardrobe in a bedroom with headboard storageWith its L-shaped layout, this white dressing room offers made-to-measure storage space that rises to the ceiling. Practical and clever, a headboard fitted out as a chest of drawers gently delimits the night space of the dressing room and offers additional shelves.
+
-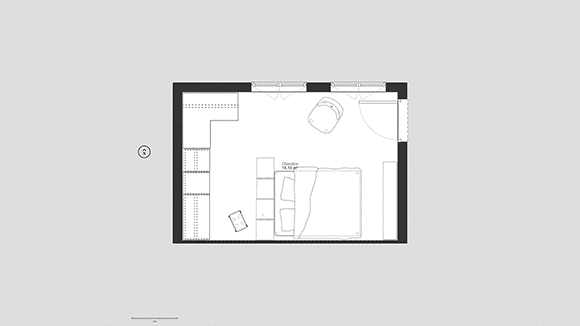 IlianaInterior designer at Kozikaza
Retro style dressing roomSeparating the bathroom from the master suite by a system of sliding glass doors, this walk-in wardrobe seduces with its simple and pure aesthetics. Its open shelves and parallel configuration offer quick access to all your clothes.
+
-
IlianaInterior designer at Kozikaza
Large white and wood dressing roomSpacious, this XXL wardrobe with its showroom look alternates between rods, drawers and shelves, perfect for storing your entire wardrobe! Sliding wooden doors come here to warm up and delimit the dressing area from the bedroom. On the decoration side, we focus on the accessories: suspension, mirror and armchair give a chic spirit to the room.
+
-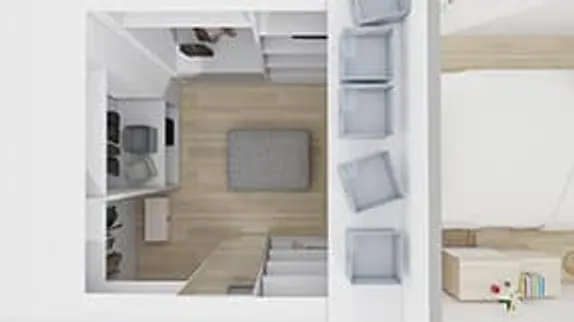 IlianaInterior designer at Kozikaza
Black and wood dressing room under slopesUltra complete, this downslope dressing room cleverly optimizes this space that is usually difficult to fit out. Custom-made, it adapts to the contours of the room in order to use all the m2 available. Reinforced by touches of bright colors, this modular dressing room has certainly a lot of style!
+
-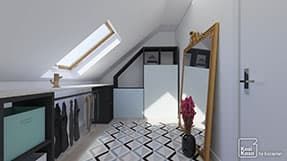 IlianaInterior designer at Kozikaza
Walk-in closet with hinged doors in a bedroomDecorated in a chic tropical style, this room combines look with functionality thanks to its midnight-blue furniture and cupboards which successfully complete the decoration. The cupboards form an alcove at the headboard level and give the comfortable impression of sleeping in a cocoon!
+
-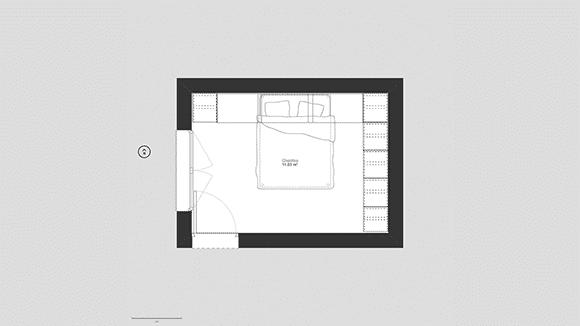 IlianaInterior designer at Kozikaza
Wooden custom-made U-shaped dressing roomIn a dedicated space near the bedroom, this wooden dressing room is composed of wardrobes, large drawers and a number of shelves to hold all the clothes, even very bulky ones. Spotlights on the ceiling provide discreet and efficient lighting!
+
-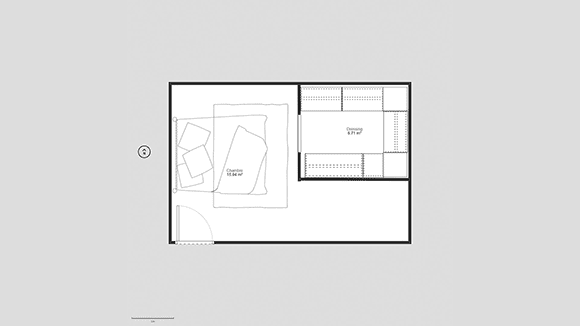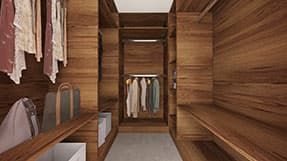 IlianaInterior designer at Kozikaza
Walk-in closet in a children's roomDiscreet, the white doors of this wardrobe dressing cupboard match perfectly with the wood covering the storage units in this child's bedroom. Practical, they allow you to slide in different boxes and baskets to store toys, clothes and accessories. Ideal to fight against the disorder!
+
-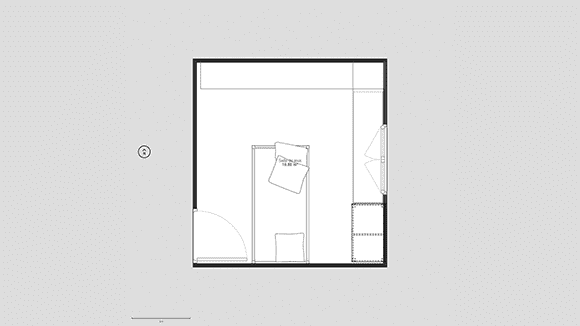 The powerful and realistic 3D plan tool
FreeFree software with
unlimited
plans

SimpleAn intuitive tool for
realistic bathroom
design.

Online3D plans are available
from all
any computer
Create a 3D plan