Interior designer
for an interior that looks like you
Esprit interieur
Pro [object Object]décorateur d'intérieur - Dol-de-Bretagne
- Depuis 2007, j'ai eu le privilège de façonner des espaces, de créer des havres de paix, et de donner vie aux rêves de décoration de nombreux clients en Ille-et-Vilaine. Aujourd'hui, je partage mon expertise avec vous, où que vous soyez, que ce soit à Paris, à Lyon, à Marseille, ou même au-delà des...
See more
Home coaching
Online coaching
Box
LA BOITE DE...CO
Pro [object Object]décorateur d'intérieur - La Fouillouse
Je m'appelle Corinne j'ai 54 ans, Je suis passionnée par mon métier, Je suis très à l'écoute de mes clients et ma plus grande satisfaction est de les rendre heureux dans leur nouvel environnement. Comment je fonctionne : Je me déplace (ou par téléphone) à votre domicile : ancien, neuf, bureau, commerce...
See more
Home coaching
Online coaching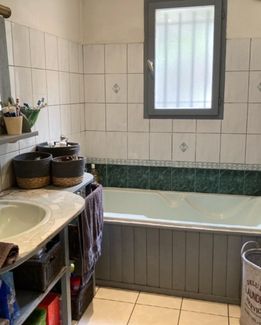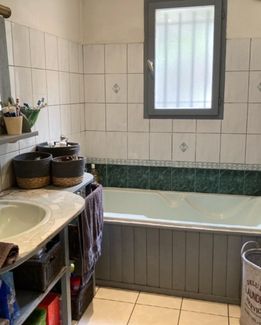 HOME SERVICES
Pro [object Object]décorateur d'intérieur - Saint-Sulpice-la-Pointe
Coaching déco; conseils, planche tendance, maquette 3D, listing fourniture et réalisation travaux avec planning
See more
Box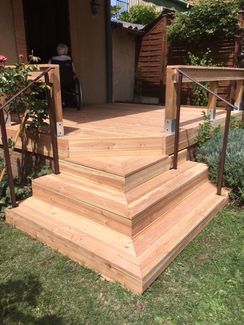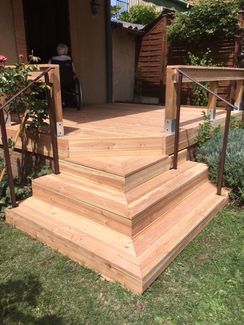 French Best Home
Pro [object Object]décorateur d'intérieur - Pontault-Combault
Amies de longue date et toutes deux diplômées d'une école de décoration d'intérieur, nous mettons notre passion commune au service de nos clients. Très à l'écoute de vos besoins nous vous apportons des solutions à la fois esthétiques et pratiques. Travailler à deux est un véritable atout car nous avons...
See more
Home coaching
Online coaching
CASA GIULIA
Pro [object Object]décorateur d'intérieur - Tours
Bonjour, Je suis décoratrice d'intérieur et je suis là pour vous aider à réaliser vos projets ! Chaque projet est unique et j'attache une importance particulière à l'écoute de vos envies, de vos goûts et de vos problématiques. Ma mission est de vous conseiller pour vous sentir bien chez vous. Notre...
See more
Home coaching
Online coaching
Box
La Muse Épure
Pro [object Object]décorateur d'intérieur - Guipavas
Je vous propose mes services de coaching déco sur Guipavas et les communes alentours, ainsi qu'à distance. Les différentes prestations : - Décoration d'intérieur - Coaching déco - Planche d'ambiance - Modélisation 3D - Home staging
See more
Home coaching
Online coaching
B'ô
Pro [object Object]décorateur d'intérieur - Angoulême
Décoration d'intérieur et création d'ambiances. Projets sur mesure, adaptés à vos envies et votre budget.
See more
Home coaching
Online coaching
CLHOME DDSY
Pro [object Object]décorateur d'intérieur - Ambazac
Décoratrice d'intérieur Aménagement et coaching d'intérieur A domicile ou à distance
See more
Home coaching
Online coaching

StefanieArts3D
Pro [object Object]décorateur d'intérieur - Cahors
Conseil déco, conception 3D, Home Staging.
See more
Home coaching
Online coaching
Noémie Design
Pro [object Object]décorateur d'intérieur - Fraisans
Jeune décoratrice d'intérieur & passionnée par l'aménagement intérieur, je serai heureuse de vous accompagner dans vos projets d'agencement et vous aider à trouver une ambiance qui vous ressemble. Particuliers & professionnels, n'hésitez pas à me contacter pour discuter ensemble de vos besoins, vos...
See more
Home coaching
Online coaching
Box
Frequently Asked Questions
Our advice for a successful interior design project
Why hire an interior designer?
The missions of the interior designer are multiple
Accompany you in your furnishing, decoration or renovation projects,

Help you choose well, in case of lack of inspiration or if you are overflowing with ideas,

Save you time looking for ideas or decoration,

Helping you take ownership of a place, whether it is new or to be renovated.
The profession of interior decorator differs from that of interior designer. If these two planning professionals tend to work together, the architect is called upon to review the structure of your home while the decorator provides advice on decorating and harmonizing your interior decor.
6 reasons to hire an interior designer
How to choose your interior decorator?
How can a decorator help you design your interior?
How much does an interior designer cost?
Can an interior designer save you money?
What are the stages of a collaboration with an interior designer?
Decotherapy, why does an interior where we feel good help us feel better?